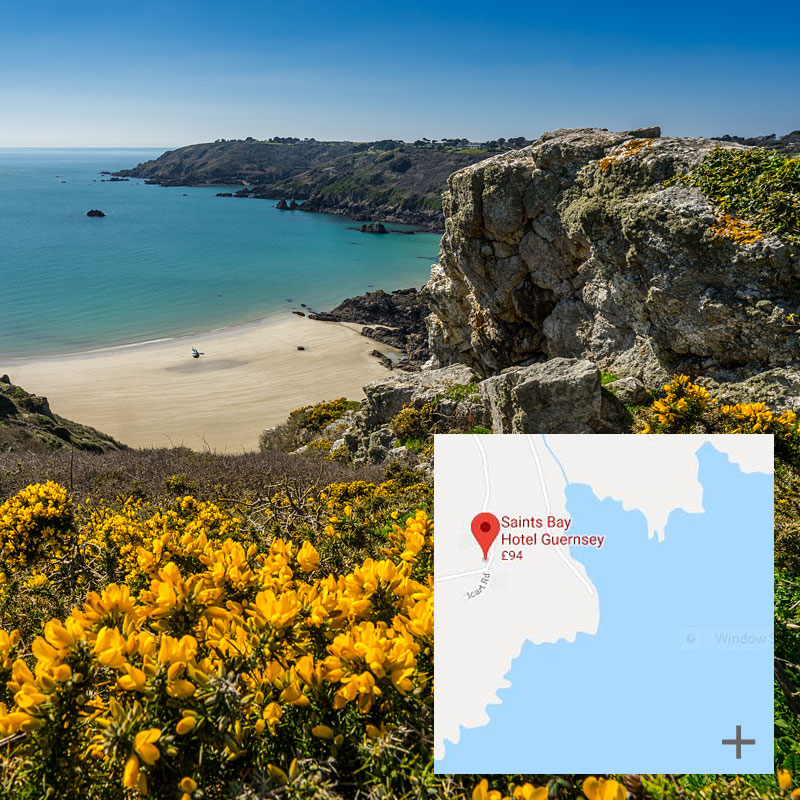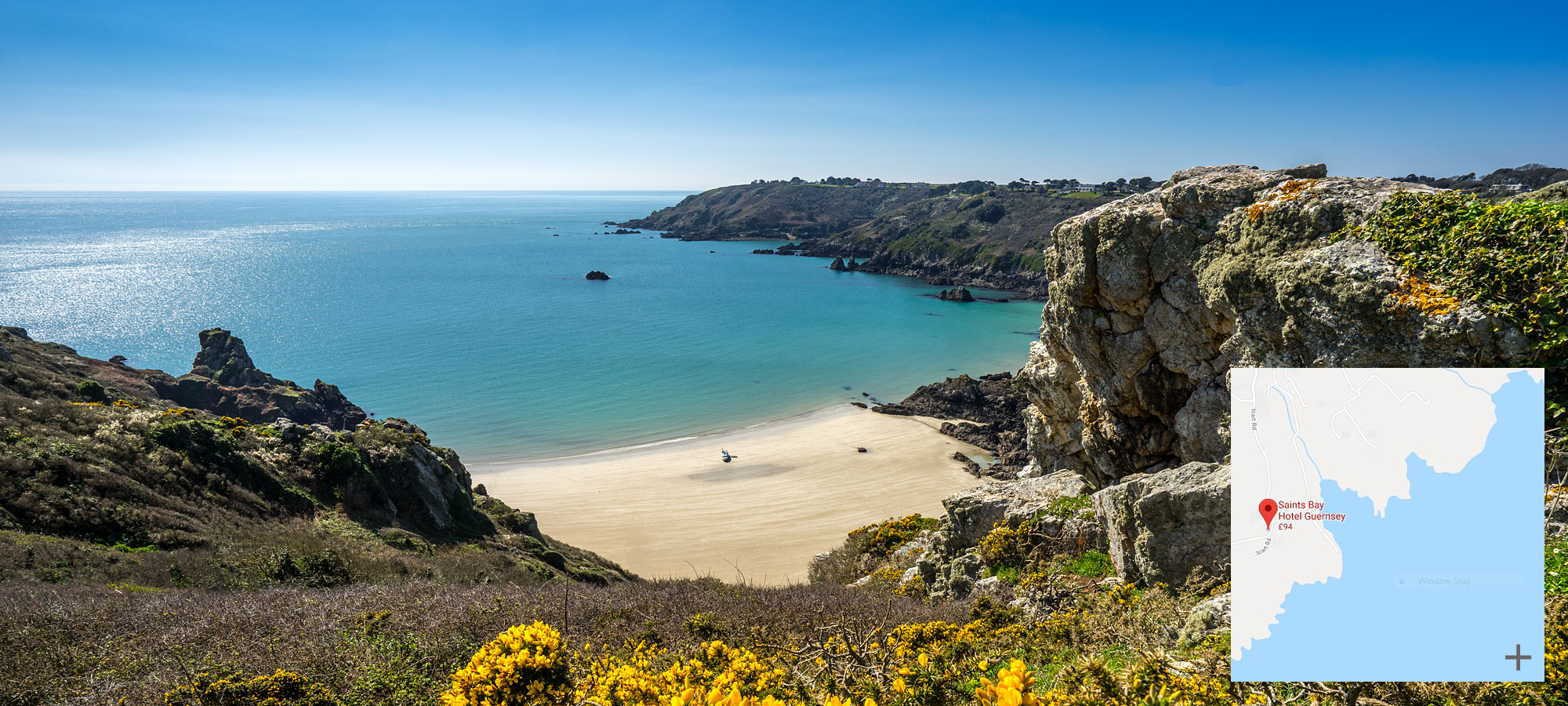 Beautiful Guernsey Cliff Walks
The stunning 28.5 miles of coastal cliff paths stretch from just south of St. Peter Port, the picturesque capital town of Guernsey, to Jerbourg Point then along the south coast to the western most point at Pleinmont.
These cliff paths meander, dip and climb from near sea level to eighty metres above with spectacular views are had over some of the neighbouring islands, rugged headlands and sweeping bays.
Reception will advise on walk routes to suit all ages and physical abilities. Guide books are available at reception.
These coastal cliff walks will appeal to botanists and ornithologists - or those who just want exercise, clean air and solitude.
Saints Bay Hotel has direct access to these beautiful Guernsey cliff walks, just a few strides from the hotel car park. Ask reception to make up a packed lunch and enjoy a day on the cliffs.
Cycle Hire and Car Hire in Guernsey
Guernsey can be explored by foot, bicycle or car with no place on the Island being too far.
Explore the Island to discover many of the hidden aspects of wildlife, historic interests, quiet country lanes and just the sheer pleasure of being off the main roads on a hot summer's day.
Pedal your way at your own speed and leisure to see some of the Islands spectacular cliff views, picturesque pathways and leafy lanes. Guernsey has a series of well-planned cycle routes, which are very easy to follow.
Cycle hire can be cheaply and quickly arranged at short notice through the hotel reception with free delivery.
Car hire in Guernsey is relatively inexpensive. Low rates, reasonable insurance cover and no hidden extras make car rental a brilliant way of exploring the Island. Do not forget the speed limit is only 25 mph in town and 35 mph on the main road!
Travel to Guernsey
Air or Sea travel to the Island from a number of English, UK and European destinations are readily available on a daily basis. Here are a few helpful travel links:
Aurigny - Guernsey's Airline
Blue Islands - Airline
Flybe - Airline
Loganair - Airline
Condor Ferries - Fast passenger / car ferry - UK
Manche Ile - Fast passenger ferry - France

Please note - Saints Bay Hotel is not?responsible for the content of external internet sites.
Flights and Sea trips to other Islands and the French mainland can also be arranged through Reception who will be all too pleased to help and assist you with any enquiry. See Tariffs and this months Special Offers for the latest prices and deals.
Hotel Tariff
Special Offers
Guernsey Gallery